SmartSkate 8000 Synthetic Ice
2021 Catalogue
SmartSkate 8000 Full Panel
The SmartSkate 8000 is our professional skating product – for the DIY home market.
SmartRink Guide Solution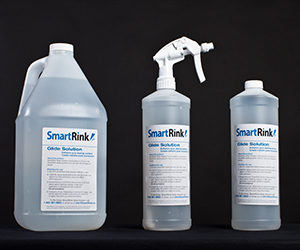 SmartRink Glide Solution will keep your synthetic ice rink feeling like new.
SmartSkate 8000
Synthetic Ice Inquiry
This is our high performance synthetic ice skating panel – for less. Please complete the contact form below to receive assistance and pricing information on the SmartSkate8000 synthetic ice panel.
If you're unsure or need assistance picking the ideal size for your available space, let us know how much area you have to work with and what activities you wish to perform, and we will make a recommendation. Please note that this is not an order form.