There's Never Been a Better Time to Invest in a Synthetic Ice Rink Business.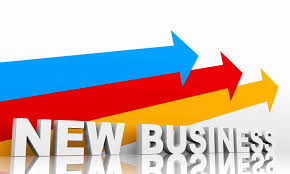 As devastating as covid has been on so many businesses – it has also created opportunities.
The general public are looking for fun and safe things to do. Many sports teams, athletes and skating events have been directly impacted by the new social distancing and operating requirements. 
Rinks are now required to have lower numbers and shorter hours, which affects the amount of practices, games and leisure skates available. Supply is just not meeting demand, which provides a great business opportunity in the right situation.
Consider this, a commercial synthetic ice rink that not only brings opportunities to local families for scheduled skates, but could also close the gap for much needed practices and training for hockey players, goalies and figure skaters, who are lacking ice time!  You determine the surface size to fit your specific needs. 
Additionally, there is a glut of commercial real estate as so many businesses have shut down due to covid, and a lot of prime locations are now available. There are new government incentives available (providing backing for bank loans as one example) to assist the economy to grow and develop once again. 
Whether it be an indoor or an all season outdoor rink, the environmental sustainability of synthetic ice is the most cost efficient and environmentally responsible option. Say goodbye to the massive capital costs and huge ongoing operating costs of a mechanically refrigerated ice rink – not to mention the environmental footprint over the life cycle of the rink.
There are lots of variables to consider when planning a commercial synthetic ice skating rink. For example, what is the business plan? How many skaters can we safely allow on the rink? Should the rink be inside or outside? Will it be permanent or seasonal? What will the rink be used for? What permits and insurance is required? What is the best product for commercial use that will be durable and long lasting? 
These are all important considerations to make and are frequently asked questions we hear from clients all the time; rest assured we are here to help!
We have a history dating back to 1980. Being one of the first and most knowledgeable companies in our industry, our team at SmartRink can help with your project from start to finish!
We have managed and helped install small and large scale commercial rinks and training centres all over the world and helping you succeed and reach your goal is what we do best!
Contact our business development team today to discuss how your Commercial Synthetic Ice Rink Project Could Become your Next Business Investment!